Welcome to CloudSMS
CloudSMS is the most reliable BulkSMS Service Provider in Nigeria,
No 1 in Customer Service!! You deserve nothing but the best.
Experience CloudSMS Today!!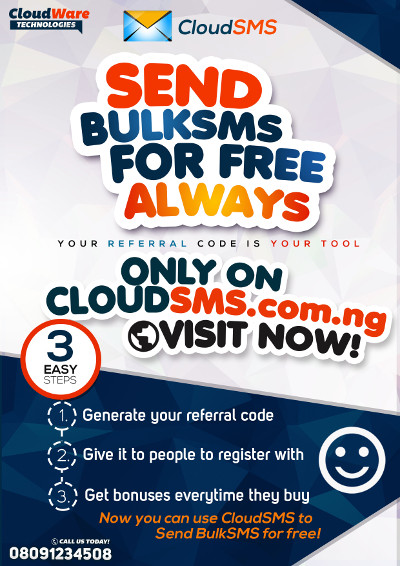 Heads up Happy CS week, 5% FREE sms units on all your PactPay (Pay online and get credited instantly option) orders from NOW till Dec 31
End of the year Promo
OWN YOUR OWN BULKSMS COMPANY AND MAKE STEADY INCOME, within 3hours, you are a CEO of a your own company
Read more
Register for free today!
CloudSMS launches VoiceSMS/Robocall/
Voice Broadcasting service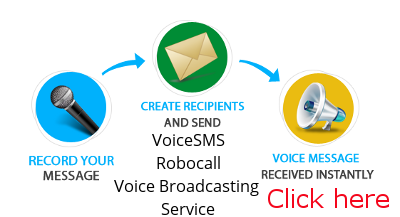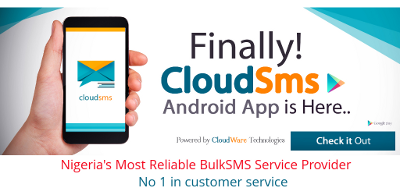 Free Android Application that can detect if an area is affected with Ebola Virus Disease and can Help you prevent it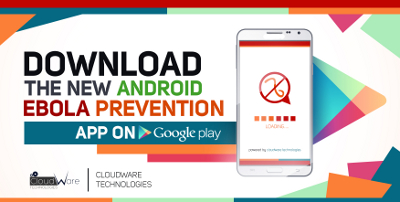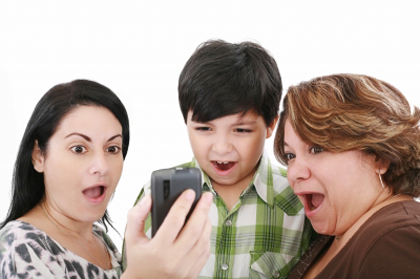 You can now share CloudSMS Credit with your friends, loved ones and virtually anyone with an email
You are at the right place if you are looking to go the extra mile for your customers, friends and family so as to improve your business and life. CloudSMS offers your business with instantly delivered and reliable Short Message service (SMS) for your various purposes. CloudSMS's BulkSMS pricing is one of most affordable on the internet (considering our transparent services)
Register your free account today